Posted by Laura | December 1, 2014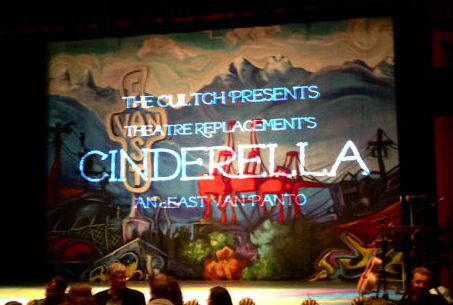 I did the backdrop designs for the 2014 East Van Panto again. As you can tell from my gallery, I usually don't stick to the limitations of a single view, but the production this year is set in my very own Fraser Street neighborhood so these locations are more specific—albeit with a little exaggeration.
Here are the design drops with my real-life reference photos.
Design Drop 1 – Cinderella's Alley
Design Drop 2 – Cinderella's House
This year the satiric re-telling of Cinderella features the hapless heroine and her East Van vermin friends facing off against two evil stepHIPsters, a polished politician stepmother, and a Grumpy business mogul. It's a must-see if you're familiar with East Van. Or fairy tales. Or class inequality. Or vermin! Tickets here: http://thecultch.com/events/cinderella-east-van-panto/