Posted by Laura | September 16, 2021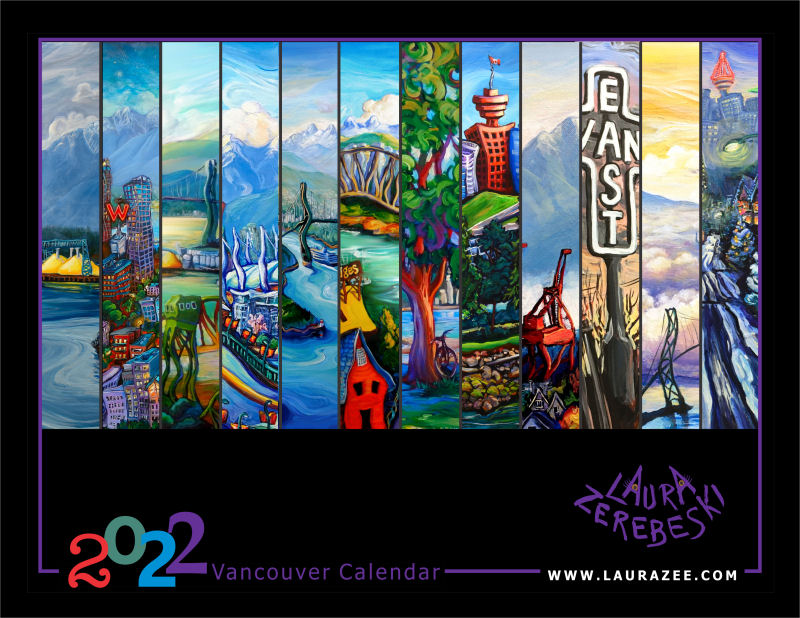 Is the year over yet? 2022 Vancouver calendars are available! I will have standard 8.5″ x 11″ wall calendars available for $25 at the end of September. Limited quantities but I can mail them. One of these days  I'll figure out how to sell them online. 
For now, you can buy them at my deviant Art print on demand site, here:
https://www.deviantart.com/print/view/892080077. They will handle payment and shipping.