Posted by Laura | July 1, 2014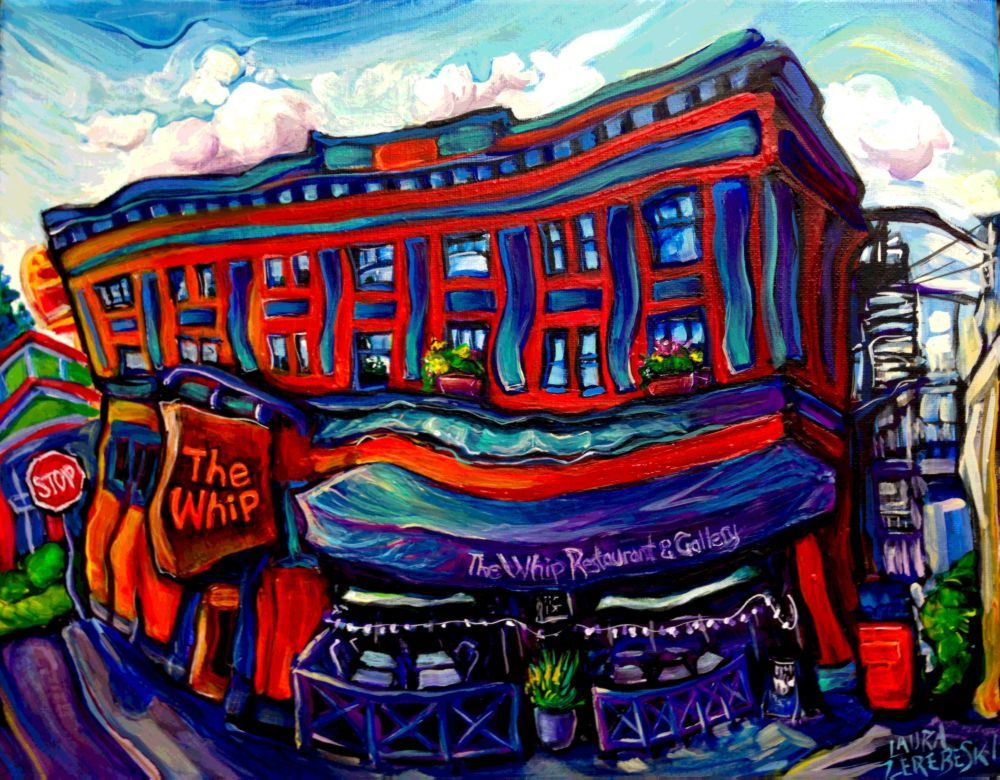 Showtime! I'm having a show of new work from July 11 to August 6 at The Whip Gallery & Restaurant at 209 E. 6th Avenue at Main. Reception is Sunday, July 13 from 6 pm to 8 pm.
I'll be there this Sunday, July 13, from 6 pm to 8 pm with a table for anyone who wants to come by and let me buy 'em a beer. BUT if you can't make it Sunday, no problem: my beer offer extends all month until I take the show down August 6. The Whip is a short hop from both my studio and home.